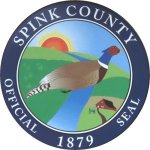 Full-Time
Spink County 911 Dispatcher
at
Spink County Sheriff Dept
Posted Date:
August 10, 2023
Apply By:
November 1, 2023
Compensation:
$19.43 hr with shift differential pay
Spink County is accepting applications for 911 Dispatcher.
We currently have one full and part-time opening.
Starting pay is $19.43 hr. with shift differential pay for hours worked between 2pm – 10pm at .50 and 10pm – 6AM at 1.00. Double time pay is paid for holidays worked.
Shifts rotate with every other weekend off.
Spink County has a great benefits package for full-time employees.
Applications can be picked up at the Spink County Sheriff's Office or you can go online at spinkcounty-sd.org/auditor.html.
If you have questions about the job, call 605-472-4595 and speak with Sheriff Jenna Appel or Chief Deputy Brett Christman.
Documents
Spink County Sheriff Dept
210 E 7th Avenue

Redfield
, SD
57469

US