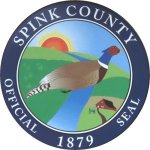 Full-Time
Spink County Deputy Sheriff
at
Spink County Sheriff Dept
Posted Date:
August 10, 2023
Apply By:
November 1, 2023
Compensation:
$22.97 with shift differential
Education Level:
Certification
The Spink County Sheriff's Office is accepting applications for the position of Full-time Deputy Sheriff.
Starting pay for uncertified $22.97 with shift differential pay for hours worked between 2pm – 10pm .50 and 10pm – 6am 1.00. Time and a half for overtime and double pay for holidays worked. Currently working 12-hour shifts with every other weekend off.
Spink County offers an excellent benefit package to their employees.
For applications to apply you can stop in person at the Spink County Sheriff's Office or go online at spinkcounty-sd.org/auditor.html .
If you have questions about the job, call 605-472-4595 and speak with Sheriff Jenna Appel or Chief Deputy Brett Christman
Qualifications
Must be at least 21 years old, possess a valid Driver's License, pass background check, either be certified or be able to obtain a SD Law Enforcement Certification.
Documents
Spink County Sheriff Dept
210 E 7th Avenue

Redfield
, SD
57469

US